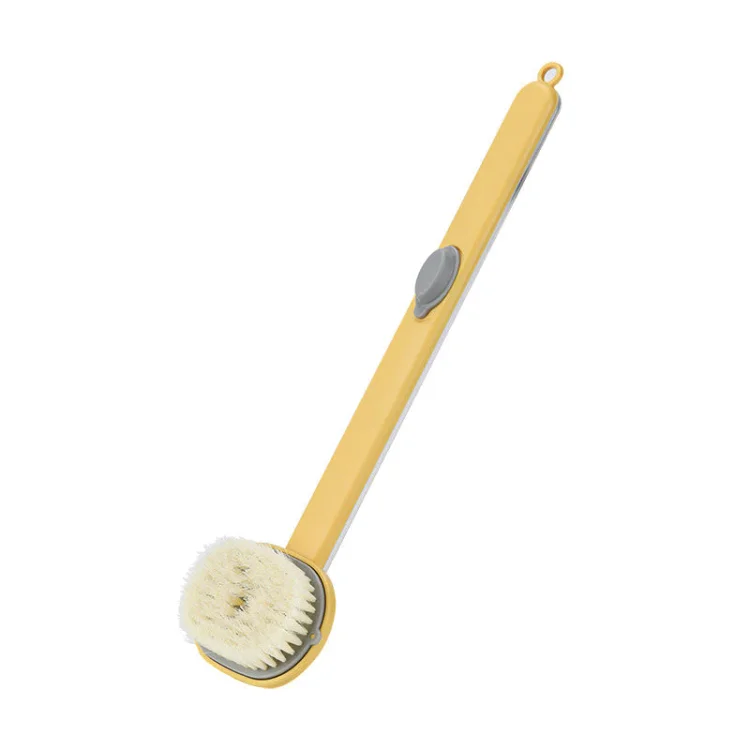 😢Do you also experience itchy skin in hot weather?
Mite bites may occur in summer due to less clothing and frequent skin contact with bed sheets; dermatitis caused by too much exposure to flower lotion or sunscreen; fungal infections caused by fungus on towels due to humid summer air; sun dermatitis caused by too much sun exposure, etc. All these causes may cause your skin allergy to itch and redness. Severe cases can even cause skin inflammation that recurs and cannot be eradicated.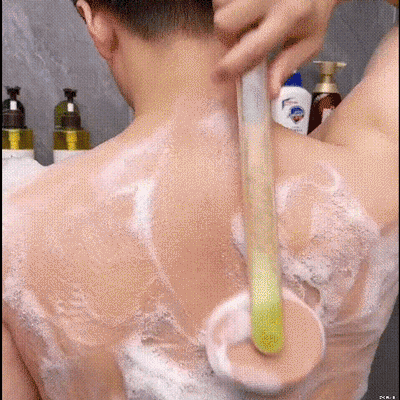 Clean and scrub your back with this Long Handle Soft Bristle Bath Brush now and keep it clean! Those hard-to-reach places can sometimes be painful, and now we have the solution.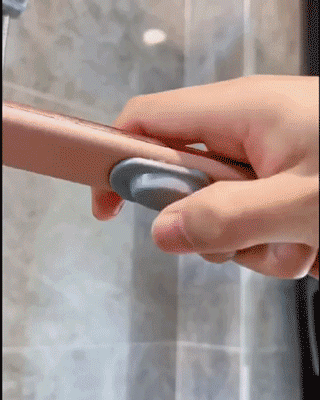 Upgrade Shower
Squeeze lightly storage shower gel: When the bristles are wet, the brush can be combined with shower gel to give you a great bathing experience and cleaning effect. At the same time, it can be used dry to massage the skin, improve blood circulation, and remove dead skin cells and feet exfoliation.
Soft and non-invasive to the skin
The brush is made of more than 1000 PBT microfibers, soft and non-invasive to the skin, it will not make you feel tingling and will not leave visible scratches on your skin.
Improves skin's health and beauty: Helps to dredge meridians, relieve fatigue, promote lymphatic and blood circulation, remove skin grease and dead skin, massage skin to promote metabolism, and soothe nerves. Works great as a bath brush, back scrubber, and cellulite massager.
A 15 inches long curved handle allows you can reach all places like your back, leg, arm, and foot, it's a good tool to help people who are unable to bend or twist their back.
Specifications
Material: ABS
Suitable for different people, children, elderly, men, and women.
Handle, good toughness, strong tensile strength, can be suspended, saving space.
Extends 1cm dense brush head penetrates into pores to clean dirt and freshens
Features: Lengthened design, soft brush, massage the skin
Package Included:👇
1*Long Handle Soft Bristle Bath Brush